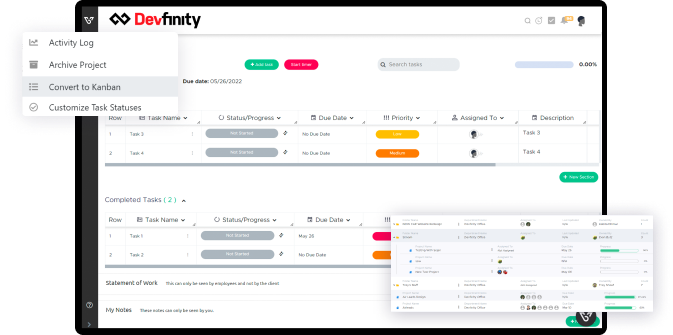 Multiple Project Types to
Fit Any Team
Another lesson we've learned from experience is that project management is not a "one size fits all" solution. Different teams and projects have different needs.
That's why we built BizVue with multiple project types. You can build a simple yet detailed list of tasks in our Classic projects, or you can take a more contemporary approach, with a customizable Kanban board. Plus, all our project types are convertible and cross-compatible, so if you decide mid-project to change your approach, or if you need to send a task over to a team running a different project type, you can!
Ready to Get Started?
Let's schedule a demo to talk about how BizVue can streamline your business.
Already Signed Up?
Sign in on web or mobile and get to working with your team.